Portable Cabins as Temporary Office Space
Today is 'Improve Your Office Day' and Norspace Hire is here to help you achieve just that. Our impressive selection of portable cabins offers the ideal solution for creating temporary office spaces that seamlessly accommodate your team while your primary office undergoes renovations or improvements. These versatile portable cabins are also a smart choice to meet temporary demands for additional business capacity.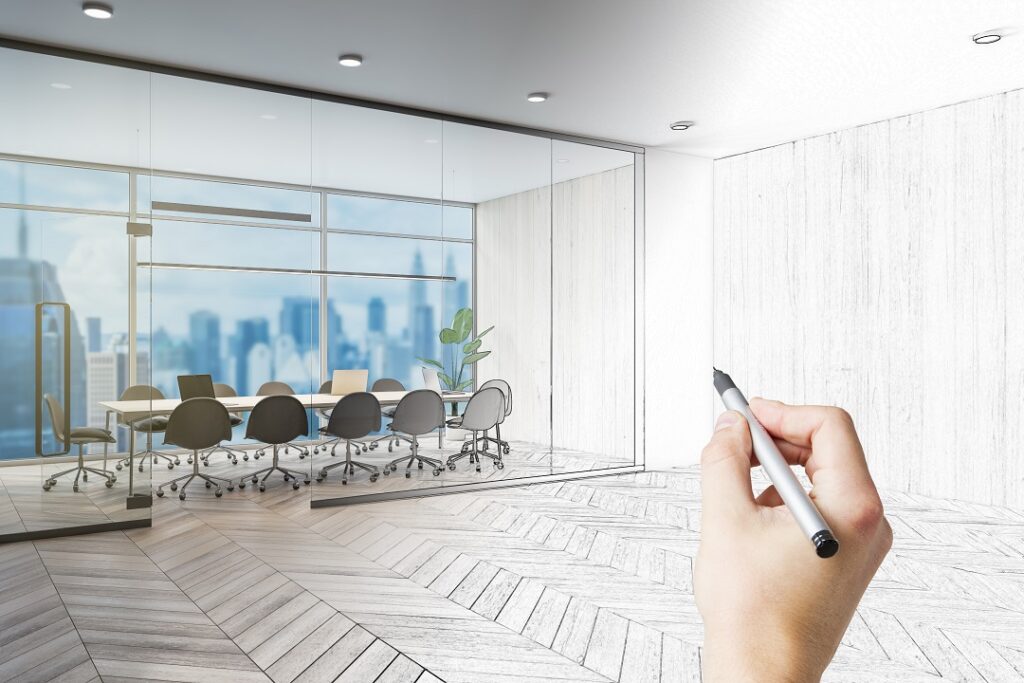 For businesses undergoing office improvements, having access to quality portable cabins like those offered by Norspace Hire can help streamline the process, ensure business continuity and help maintain operations during office renovations or expansions. Portable cabins can be placed on your existing site while construction and renovations are in progress and provide a warm, safe and fully equipped working environment for your employees.
This Improve Your Office Day, make a strategic choice for your business by choosing portable cabins from Norspace Hire. Contact us today to explore how our portable cabin solutions can be tailored to meet your specific needs and contribute to an efficient, flexible, and sustainable workplace, even during times of transformation.
What is a Portable Cabin?
A portable cabin is a versatile structure designed to provide temporary or semi-permanent accommodation or workspaces. Portable cabins can be easily transported to various locations and rapidly set up for a multitude of purposes. Available in a range of sizes and configurations, portable cabins cater to diverse needs, making them the go-to choice for businesses seeking flexible and reliable temporary space solutions.
At Norspace Hire we specialise in delivering a varied selection of portable cabins, ensuring you find the perfect fit for your unique temporary space requirements. Our offering includes jackleg cabins, anti-vandal cabins, and modular cabins, each meticulously constructed off-site for immediate on-site deployment. Every cabin is equipped with essential amenities such as electrical points, lighting, and heating to create an environment that mirrors the comfort and functionality of a conventional workspace.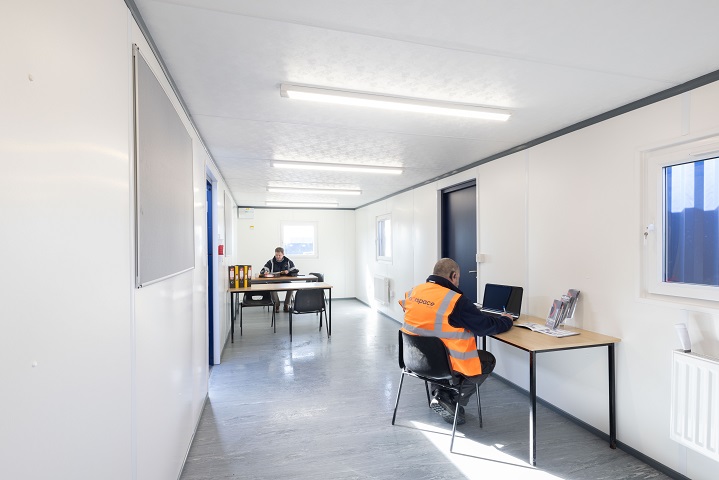 When it comes to maintaining business operations during renovations, expansions, or other transitional periods, the importance of a flexible and efficient solution cannot be overstated. Portable cabins are the ideal solution when you require modern, cost effective and practical temporary space with the benefits of a permanent building.
Benefits of using a portable cabin on-site as temporary office space include:
Business Continuity: Renovations often require parts of the office to be inaccessible or disrupted. Portable cabins provide a temporary workspace, allowing employees to continue working without significant interruptions to daily operations.
Minimal Disruption: Traditional office renovations can take weeks or even months. Portable cabins can be quickly set up, minimising the downtime associated with the renovation process. Portable cabins allow your employees to continue working without major disruptions, ensuring productivity is maintained during the renovation or construction period.
Quick Setup: Portable cabins are relatively quick and easy to set up, which means you can have your temporary office space ready for use in a short amount of time.
Flexibility: Portable cabins are easily moved on-site as your project progresses. Additional cabins can be added or removed as required.
Cost-Effective: Renting or buying a portable cabin can be a cost-effective alternative to renting temporary office space elsewhere or relocating your entire workforce.
Comfort: Modern portable cabins are designed with comfort in mind, offering insulation, heating, and cooling systems to ensure a comfortable working environment.
Security: Portable cabins can be equipped with security features to protect your valuable equipment and documents.
Health and Safety Compliance: In cases where renovations involve potential health hazards or safety concerns, portable cabins can serve as a safe and separate workspace.
Meeting Client Needs: If your business involves client interactions, a portable cabin can serve as a professional meeting space, ensuring you can continue to meet client needs despite the ongoing renovation.
Project Management: For businesses overseeing the renovation project, a portable cabin on-site can serve as a project management office, allowing you to closely monitor and coordinate the renovation progress.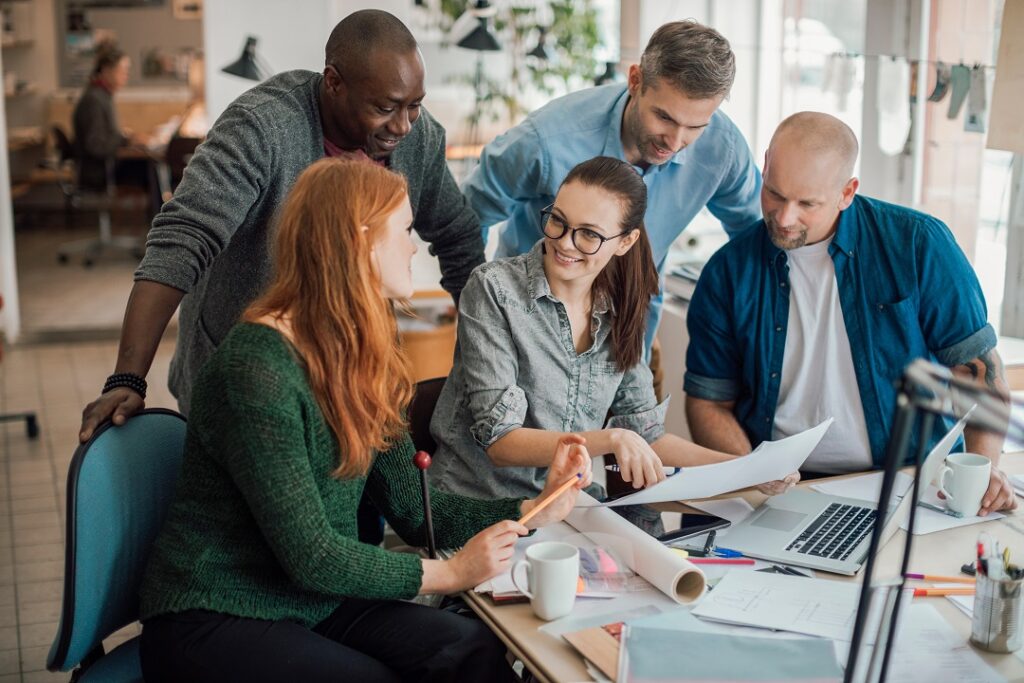 Selecting the Right Portable Cabin for Your Temporary Office Space
Setting up a temporary office within a portable cabin requires careful consideration and planning. The first task is the crucial decision of selecting the type of portable cabin that aligns perfectly with your specific needs. At Norspace Hire, we will provide you with the portable cabin solution to meet your specific needs, ensuring your business remains agile and productive, no matter the circumstances.
Our diverse range of portable cabins include: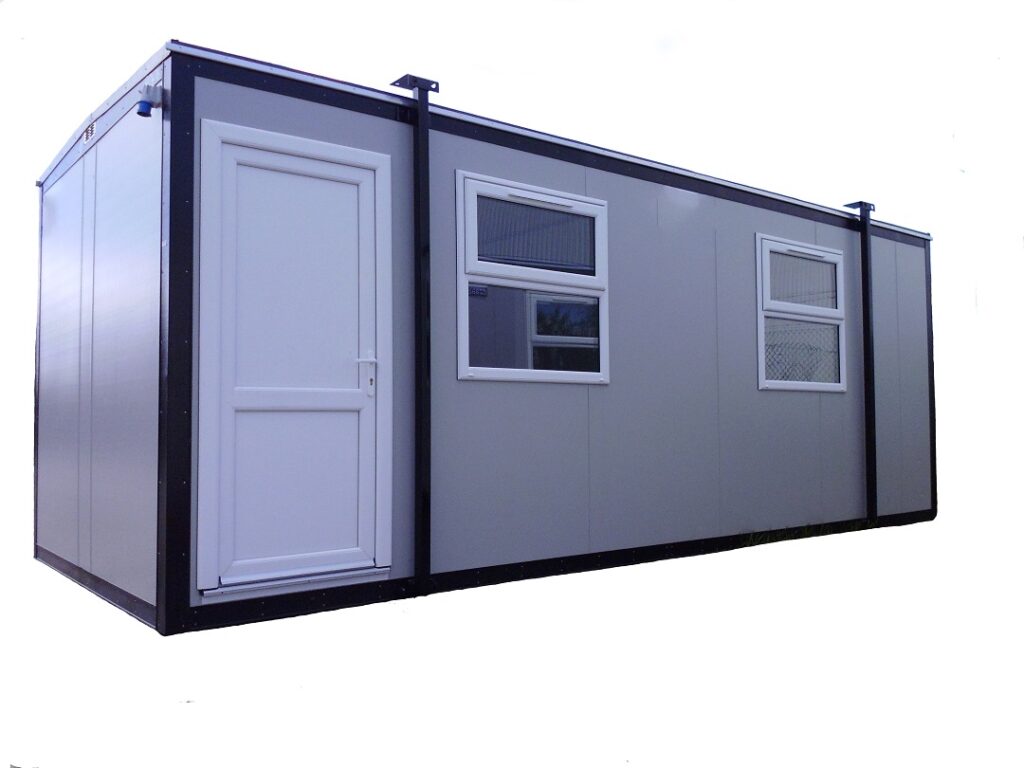 Jackleg Cabins
The ideal solution when you require temporary space with the benefits of a permanent building.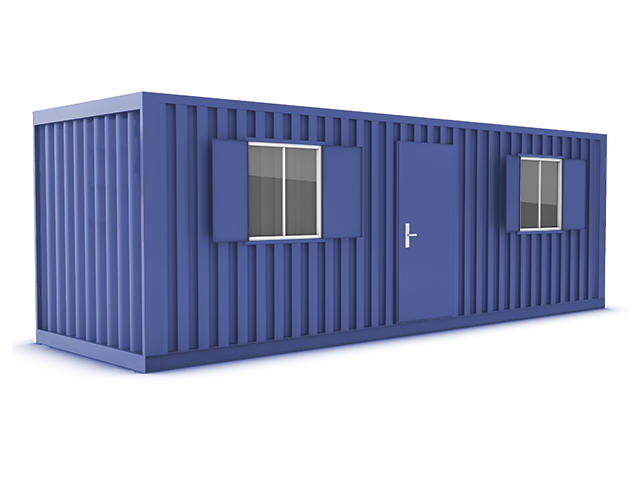 Anti-Vandal Cabins
For when your on-site priorities are security, durability and comfort.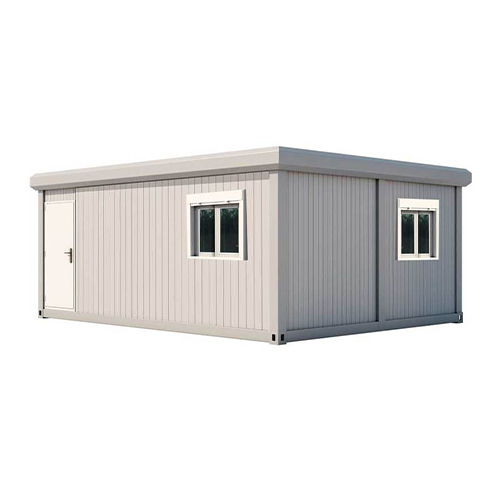 Modular Cabins
To create the open plan space you need.
Whichever portable cabin you choose, the goal remains consistent: optimising available space, elevating operational efficiency, and fostering a meticulously organised workspace.
Portable cabins offer remarkable flexibility, allowing them to be sited individually, arranged in clusters, interconnected, or stacked vertically to achieve the precise office space and interior configuration your business demands. Whether you opt for the versatility of jackleg cabins, the security of anti-vandal cabins, or the open-plan flexibility of modular cabins, you are can create an office environment that aligns seamlessly with your goals.
Standard Jackleg Cabin Range from Norspace Hire
As an exceptional temporary space solution, the range of Standard Jackleg Cabins available from Norspace Hire, offer unrivalled flexibility and versatility. Offering various door locations, these cabins provide the utmost flexibility when it comes to on-site placement.
Portable jackleg cabins come equipped with adjustable jacklegs – a standout feature of the range – that guarantee stability and level footing even on uneven terrain. This adaptability simplifies setup, saving valuable time and effort.
Jackleg Cabins: Key Features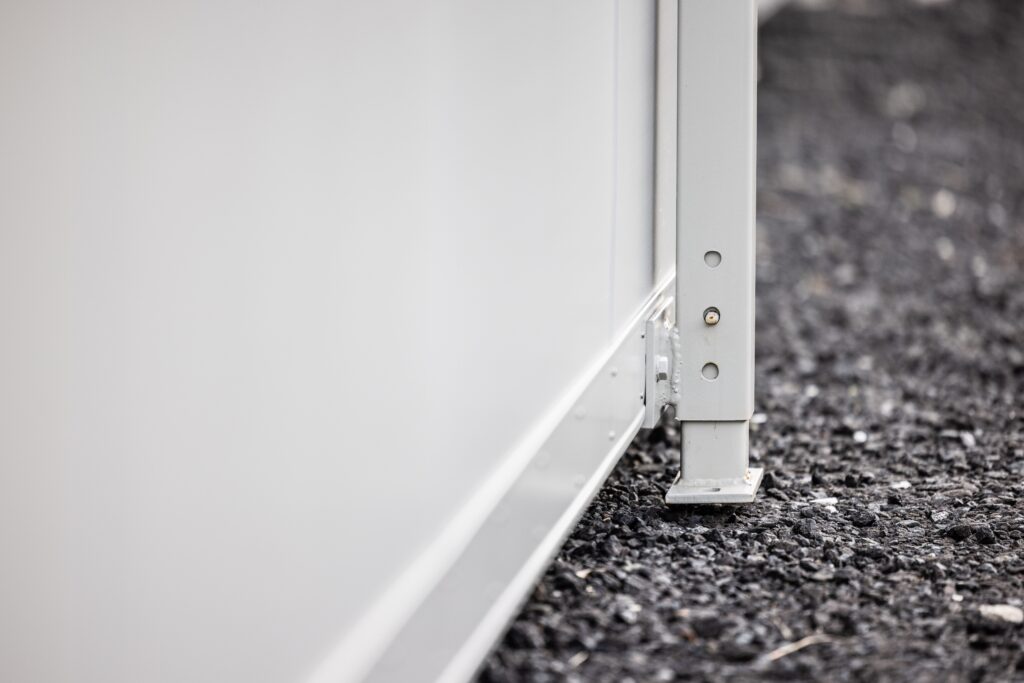 All Jackleg Cabins from Norspace Hire come equipped with a comprehensive set of features designed to elevate your temporary office experience:
Adjustable Jacklegs: These ensure that your cabin remains level and stable, even on uneven ground, providing a solid foundation for your workspace.
Plastic Coated Metal Exterior: Combining durability with aesthetics, the exterior of our cabins is built to withstand the rigors of the environment while maintaining a clean and professional look.
uPVC Double Glazed Windows: These windows not only enhance insulation but also fill your workspace with natural light, creating a comfortable and productive environment.
Secure 5 Point Locking System: Jackleg cabins are equipped with a robust locking system to keep your workspace safe and protected.
Plug & Play Electrics: Jackleg cabins are ready for use as soon as they arrive on-site, with plug-and-play electrical connections that save you time and effort.
Fully Insulated: Jackleg cabins include insulation to maintain a comfortable temperature year-round, ensuring your team stays productive in any weather.
Heating: Stay warm and comfortable during the colder months with integrated heating systems.
To cater to a wide range of needs, we offer the following sizes for hire:
12ft x 9ft – 3.7m x 2.7m
12ft x 10ft – 3.7m x 3.0m
16ft x 10 ft – 4.9m x 3.0m
20ft x 10ft – 6.1m x 3.0m
22ft x 9ft – 6.7m x 2.7m
30ft x 10ft – 9.1m x 3.0m
These sizes cater to a variety of space requirements, ensuring that you find the perfect fit for your temporary office needs.
Corporate Jackleg Cabins from Norspace Hire
The range of Corporate Cabins from Norspace Hire, are crafted with comfort and quality to provide the highest standard of modern and spacious temporary accommodation.
Larger windows with high performing 'Low E' glass and increased 2.4m ceiling height create spacious, premium accommodation for longer term hire. Featuring energy efficient heating, LED lighting, hiqh-density insulation, heavy-duty floor covering and heavy-duty jacklegs, these cabins are manufactured to the highest specification and finished with top of the range materials.
Corporate Jackleg Cabins: Key Features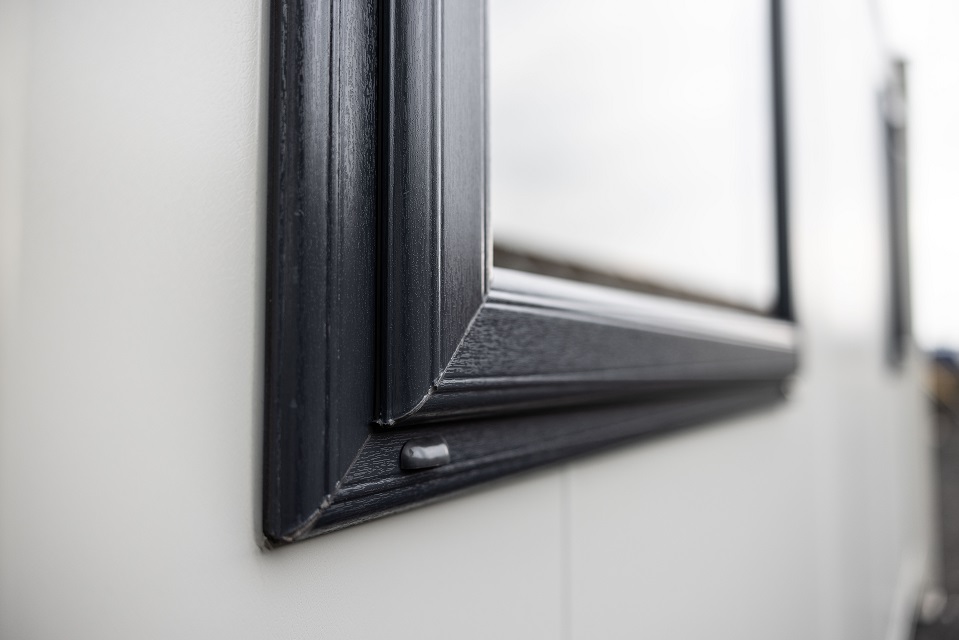 Corporate jackleg cabins are thoughtfully designed to provide a superior environment for your team, with a host of premium features:
Larger Windows with 'Low E' Glass: Corporate jackleg cabins feature larger windows with high-performing 'Low E' glass, ensuring ample daylight while minimising heat loss, thus creating a comfortable and energy-efficient workspace.
Increased Ceiling Height: A generous 2.4-meter ceiling height adds a sense of spaciousness and grandeur to the interior, ensuring that your team never feels cramped or confined
Energy Efficient Heating: Corporate jackleg cabins are fitted with energy-efficient heating systems that prioritise both comfort and sustainability.
LED Lighting: Corporate jackleg cabins are cabins are equipped with LED lighting, offering bright, efficient, and environmentally friendly illumination, conducive to productivity and concentration
High-Density Insulation: Exceptional insulation ensures that your workspace remains comfortable year-round, regardless of external weather conditions.
Heavy-Duty Floor Covering: A durable and heavy-duty floor covering provides a sturdy foundation but also an aesthetically pleasing and easy-to-maintain surface.
Heavy-Duty Jacklegs: A durable and heavy-duty floor covering provides a sturdy foundation but also an aesthetically pleasing and easy-to-maintain surface.
To cater to a variety of space requirements, we offer a range of sizes, allowing you to select the perfect fit for your needs. Additionally, you have the flexibility to choose between side door and gable end door options, providing further customisation for your specific setup.
12ft x 10ft – 3.7m x 3.0m
20ft x 10ft – 6.1m x 3.0m
30ft x 10ft – 9.1m x 3.0m
The range of Corporate Cabins from Norspace Hire represents the epitome of premium, long-term temporary office solutions. With their spacious design, premium features, and high-quality materials, these cabins are engineered to elevate your workspace to the next level. When you choose Corporate Cabins from Norspace Hire, you choose excellence, comfort, and sophistication for your team.
Anti-Vandal Portable Cabins from Norspace Hire
When it comes to safeguarding your employees and valuable equipment against vandalism and unauthorised access, Norspace Hire's extensive range of anti-vandal cabins has you covered. These cabins are the ultimate choice for ensuring security and well-being on sites, whether they are located in remote areas or inner-city locations.
All cabins within Norspace Hire's anti-vandal cabin range are constructed inside a robust 2mm anti-vandal steel shell. Equipped with anti-jemmy doors, steel window shutters, and high-density fire-retardant insulation, these cabins provide a fortress-like protection that ensures peace of mind.
At Norspace Hire we recognise, that it's not just about security; these cabins are also designed with aesthetics and functionality in mind. They seamlessly blend into their surroundings, providing a durable and user-friendly solution that complies with Health & Safety Regulations.
Anti-Vandal Cabins: Key Features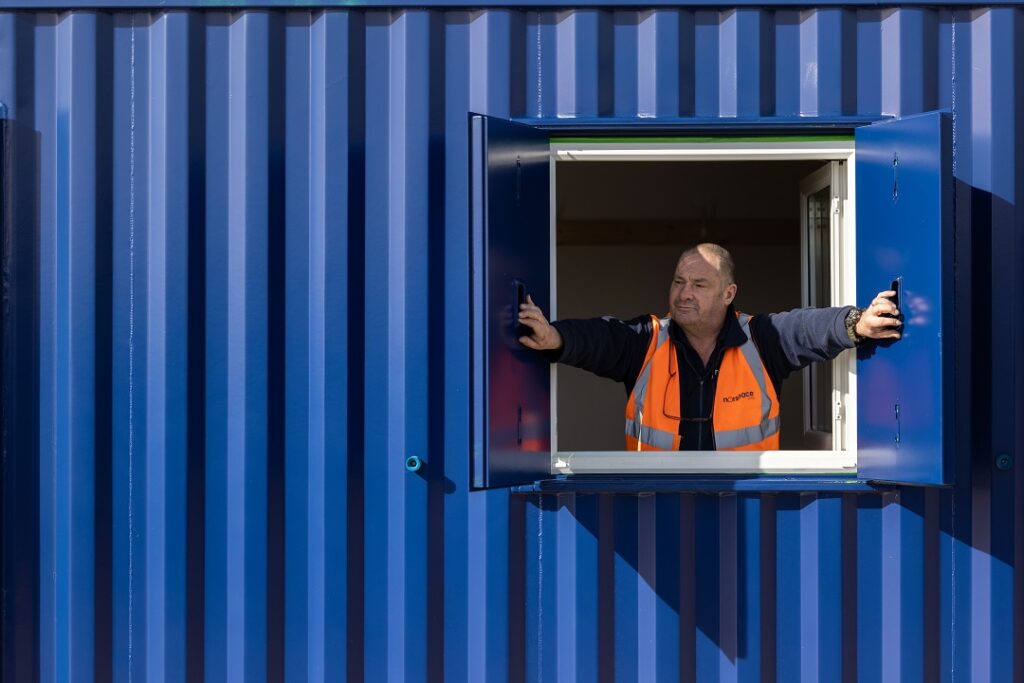 Our Anti-Vandal Cabins are equipped with a comprehensive set of features that not only enhance security but also provide a comfortable and productive workspace:
2mm Anti-Vandal Steel Shell: Anti-vandal cabins are built within a robust 2mm anti-vandal steel shell, ensuring durability and resistance to tampering.
Anti-Jemmy Doors & 7 Pin Action Point Multi-Lock: Security is further bolstered with anti-jemmy doors and sophisticated locking mechanism, offering protection against unauthorised entry.
Steel Window Shutters: These shutters add an extra layer of security while allowing for controlled ventilation and natural light.
High-Density Fire-Retardant Insulation: Anti-vandal cabins are fitted with high-density insulation that not only maintains a comfortable temperature but also meets fire safety regulations.
Electrical Points, Lighting & Heating: Anti-vandal cabins come equipped with essential amenities for a fully functional workspace, including electrical points, lighting, and heating.
Lifting Eyes: For easy transportation and manoeuvring.
Plug & Play External Electrics: Convenient external electrics are ready for immediate use.
Stackable: Anti-vandal cabins can be stacked vertically to maximise space with minimal footprint.
Side or End Door Configuration: For flexibility in cabin placement.
Linkable: 32ft Anti-vandal cabins can be linked to create larger workspaces as required.
To cater to diverse space requirements, Anti-Vandal Cabins are available in an extensive range of layouts and sizes. Anti-Vandal cabins can be installed on site in a variety of configurations including, linked together or double stacked, complete with staircases, to maximise space on smaller sites.
To suit a wide range of needs, we offer the following sizes for hire:
10ft x 8ft – 3.0m x 2.4m
20ft x 8ft – 6.1m x 2.4m
20ft x 10ft – 6.1m x 3.0m
32ft x 10ft – 9.8m x 3.0m
The range of Anti-Vandal Cabins from Norspace Hire is your trusted solution for creating secure, functional, and aesthetically pleasing temporary office spaces, wherever you need them. When you choose Anti-Vandal Cabins from Norspace Hire, you choose security, versatility, and compliance, ensuring your team can work with peace of mind in any location.
Modular Cabins from Norspace Hire
In the ever-evolving landscape of business operations, change is inevitable. Whether you're expanding, renovating, or adapting your workspace for any reason, the need for versatile and customisable solutions is undeniable. That's where Modular Cabins from Norspace Hire come into play, providing you with temporary office space designed to meet your exact requirements.
Modular Cabins offer the perfect blend of flexibility and durability, available for both hire and purchase, with configurations that cater to a variety of needs. No matter the purpose, these cabins are designed to adapt seamlessly to your unique specifications.
A standout feature of Modular Cabins is their internal wall panels, which can be removed to create open plan spaces of varying sizes, ensuring that your temporary office is a perfect match for your specific needs.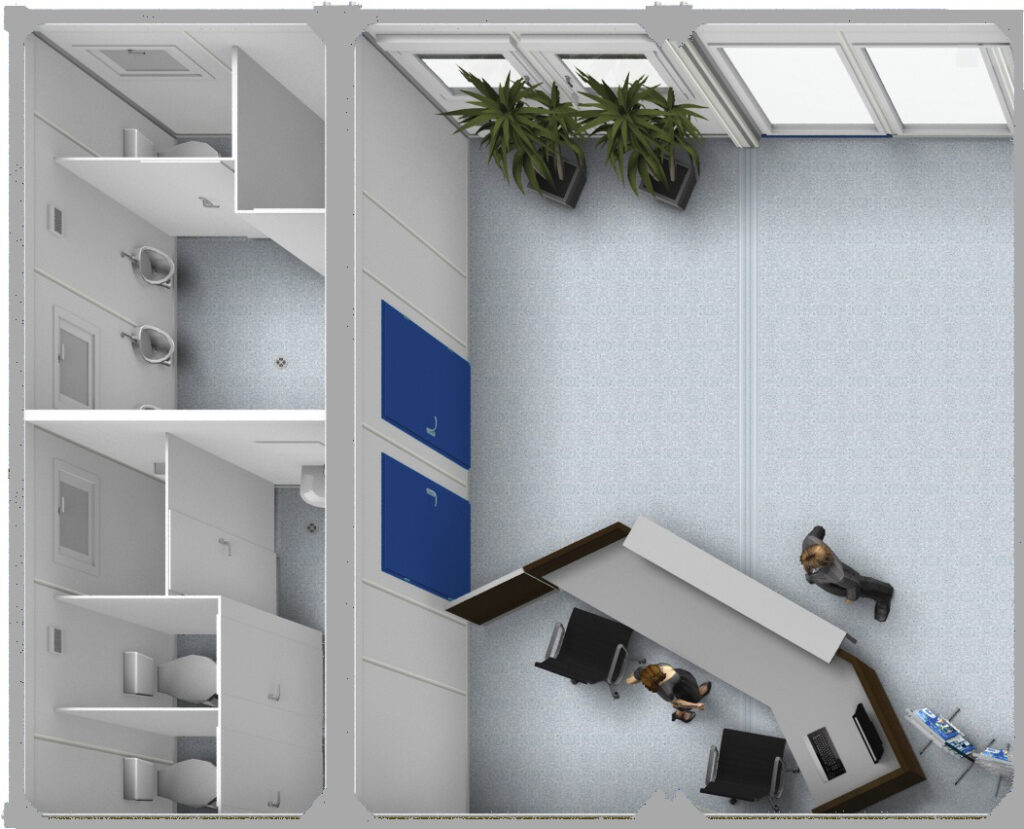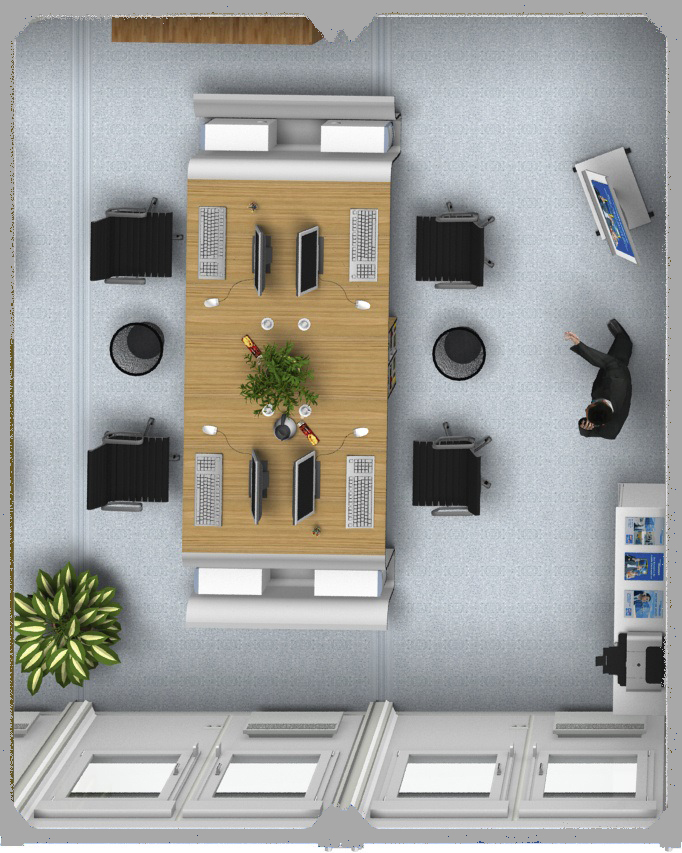 Modular Cabins: Key Features
Norspace Hire Modular Cabins are engineered to provide more than just flexible workspace solutions; they deliver a host of features that enhance your overall experience:
Robust Steel Profile Frame: Modular Cabins are constructed with a robust steel profile frame, ensuring structural integrity and longevity.
Galvanised Profiled Sheet Metal: Durable galvanised sheet metal ensures protection against the elements.
Optimal Thermal Insulation: Modular cabins include optimal thermal insulation to maintain a comfortable temperature year-round
Double Glazed Windows: Natural light is abundant with double-glazed windows, enhancing the aesthetics and energy efficiency of your workspace.
Heat & Sound Insulation: Stay focused and productive with integrated heat and sound insulation, minimising distractions and maintaining a comfortable atmosphere.
High Quality Interior Design: Modular cabins feature high-quality interior design, making them a welcoming and professional environment for your team.
Flexible Modular System: The modular system is designed to adapt to your evolving needs, allowing for easy reconfiguration and expansion.
High Quality Finishes: Attention to detail is evident in the high-quality finishes throughout the modular cabins, ensuring an attractive and functional workspace.
Easy Clean Steel Walls: Low maintenance is key, with easy-to-clean steel walls that keep your workspace looking its best.
Heavy-Duty Vinyl Flooring: Durable flooring adds to the longevity of your cabin while providing a comfortable and attractive surface.
Cost Efficient Assembly On-Site: Modular cabins are designed for easy and cost-efficient assembly on-site, minimising disruption to your operations.
Fully Configurable: Your cabin, your way – these cabins are fully configurable to meet your unique needs.
Stackable – Up To 3 Storeys High: Modular Cabins are stackable up to three storeys high, maximising space while using minimal ground space.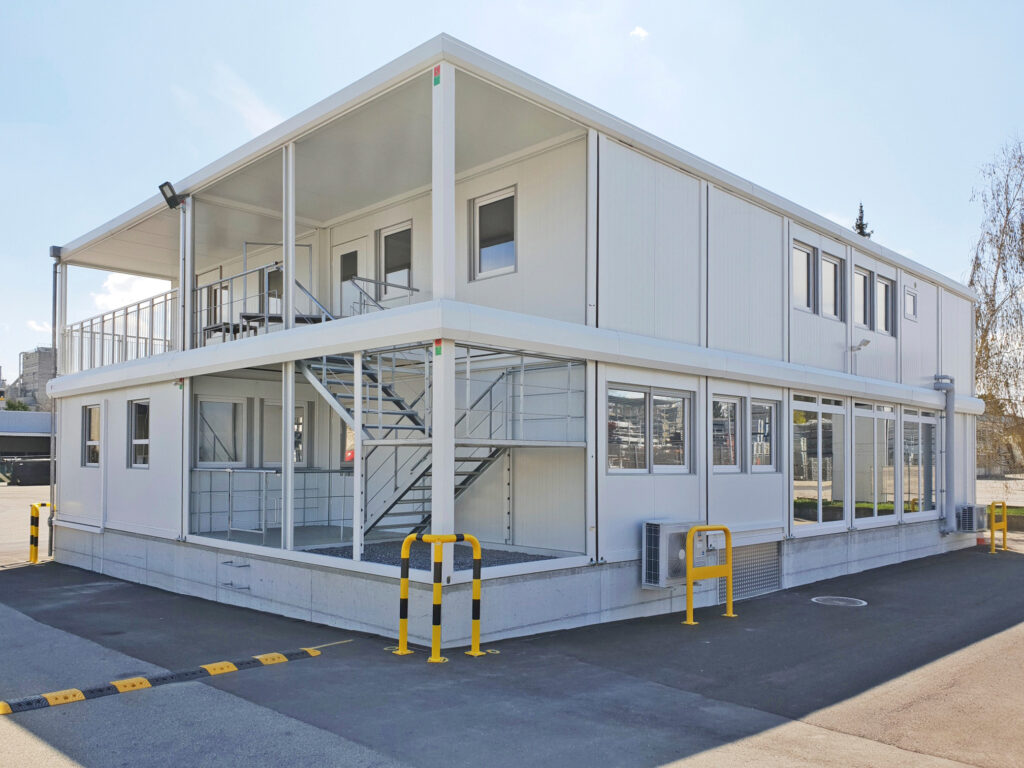 When it comes to temporary office space that combines versatility, customisation, and quality, Modular Cabins from Norspace Hire stand out as the ultimate choice.
Enhance Your Portable Cabin With Furniture and Accessories From Norspace Hire
At Norspace Hire we understand that creating a functional and comfortable workspace within your portable cabin is a top priority. We offer a comprehensive range of furniture items and accessories to complete your portable cabin set up.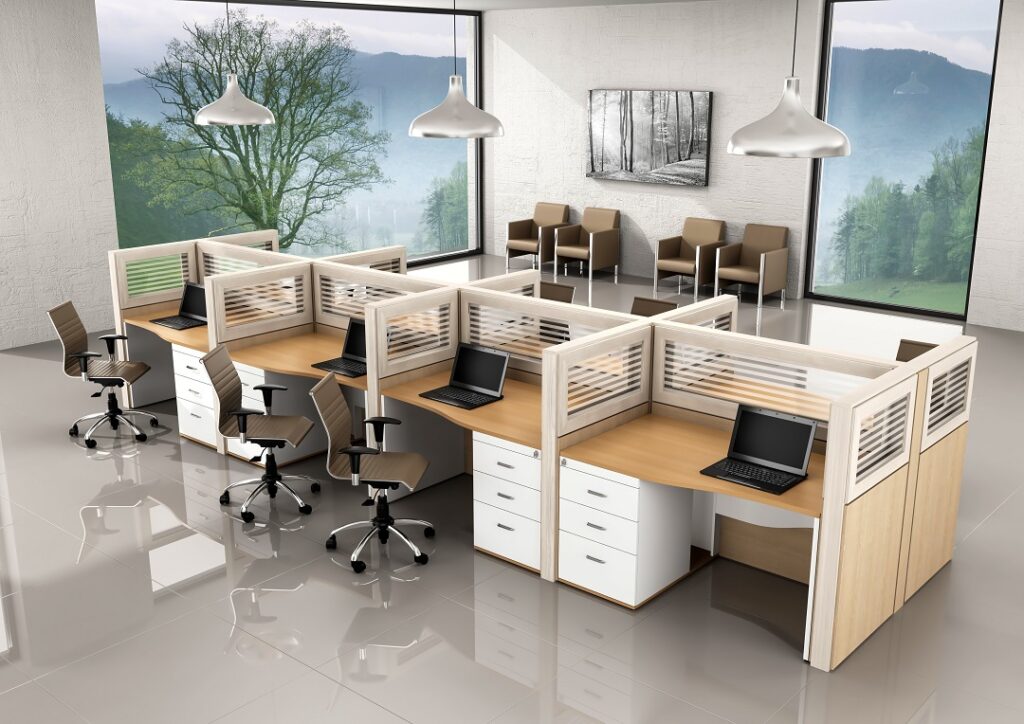 A selection of furniture items are available, including chairs, desks and office storage. If you require additional furniture items, don't hesitate to contact us, and we'll do our best to fulfil your specific requests.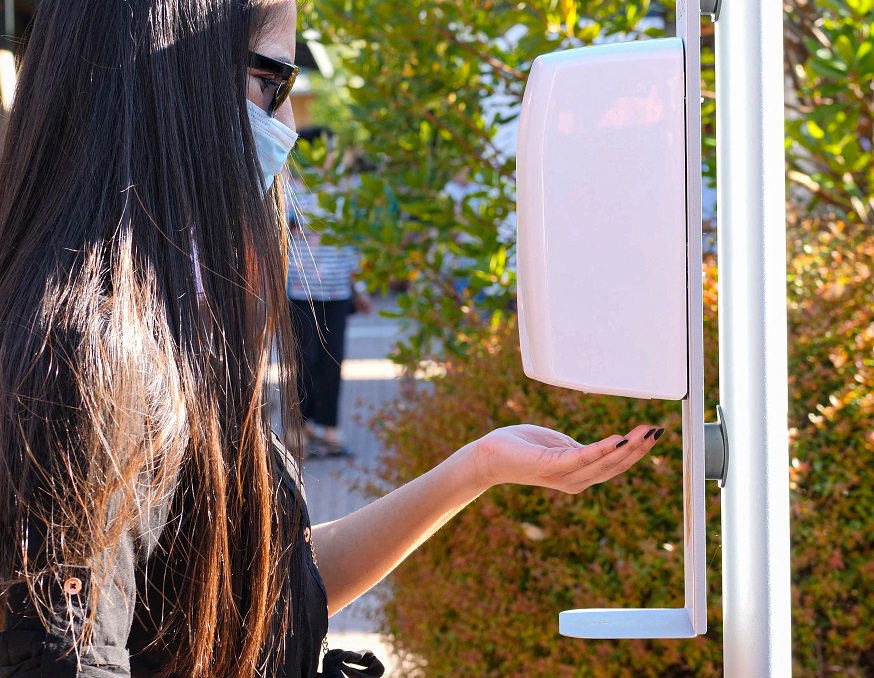 To ensure your site setup is complete and to maximise comfort, Norspace Hire also offer a range of accessories that can enhance your portable cabin experience.
Accessories available to hire include steps and staircases, effluent waste tanks, hand sanitiser stands, smoking shelters and generators.
Contact Norspace Hire today to explore our furniture and accessory options, and let us help you customise your portable cabin setup to meet your specific needs.
Welfare Facilities For Complete Site Set Up
At Norspace Hire, we understand that temporary facilities shouldn't compromise your employee's well-being and comfort. That's why we offer a comprehensive range of products and services to address various on-site requirements, ensuring that your workspace meets the highest standards of convenience and functionality for employee well-being and comfort.

Welfare Facilities available from Norspace Hire include: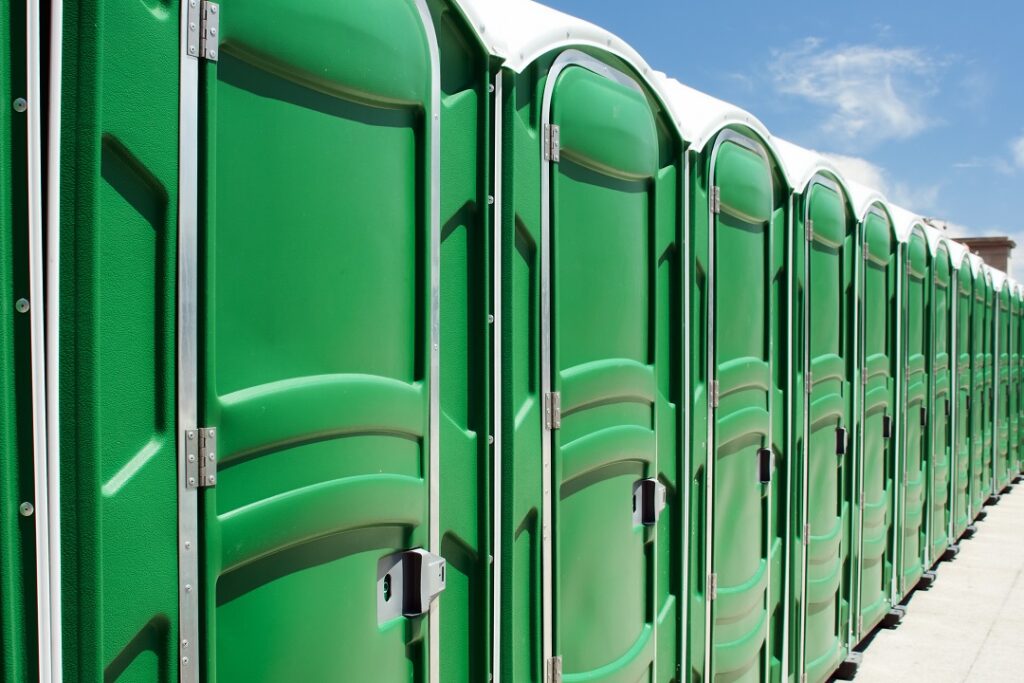 Portable Toilets

Portable toilets provide clean and convenient sanitation facilities to ensure the comfort and hygiene of your team.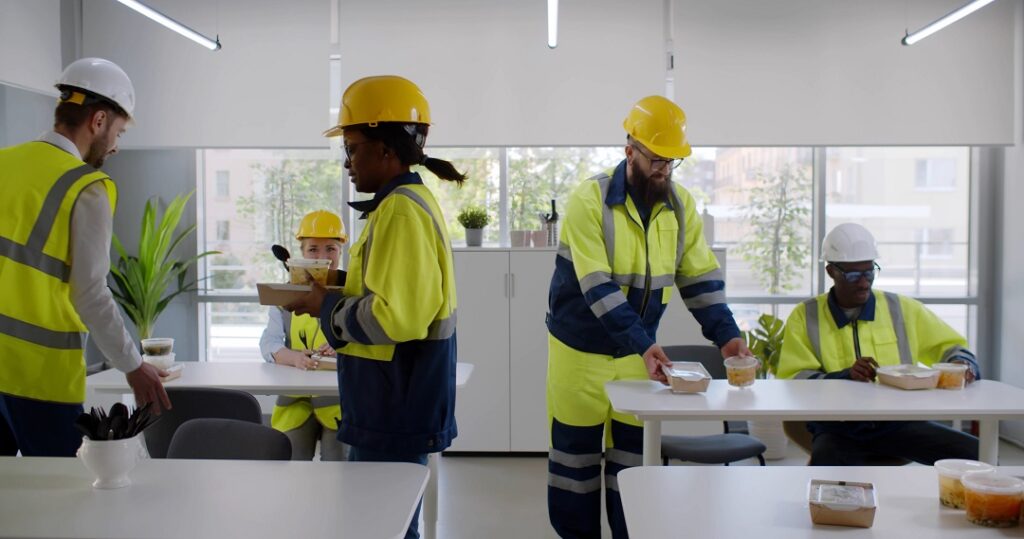 Canteens

Canteens create a designated space for meals and breaks, promoting a sense of community and well-being among your workforce.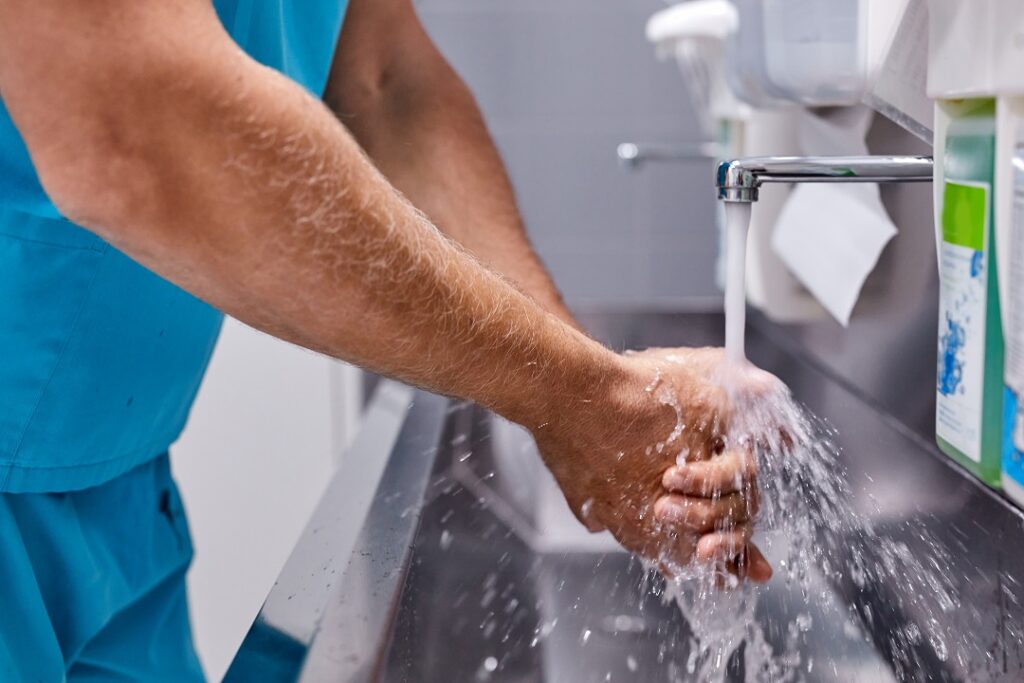 Welfare Cabins

Welfare cabins offer a holistic solution that includes restroom facilities, changing areas, and rest areas to cater to various comfort needs on your site.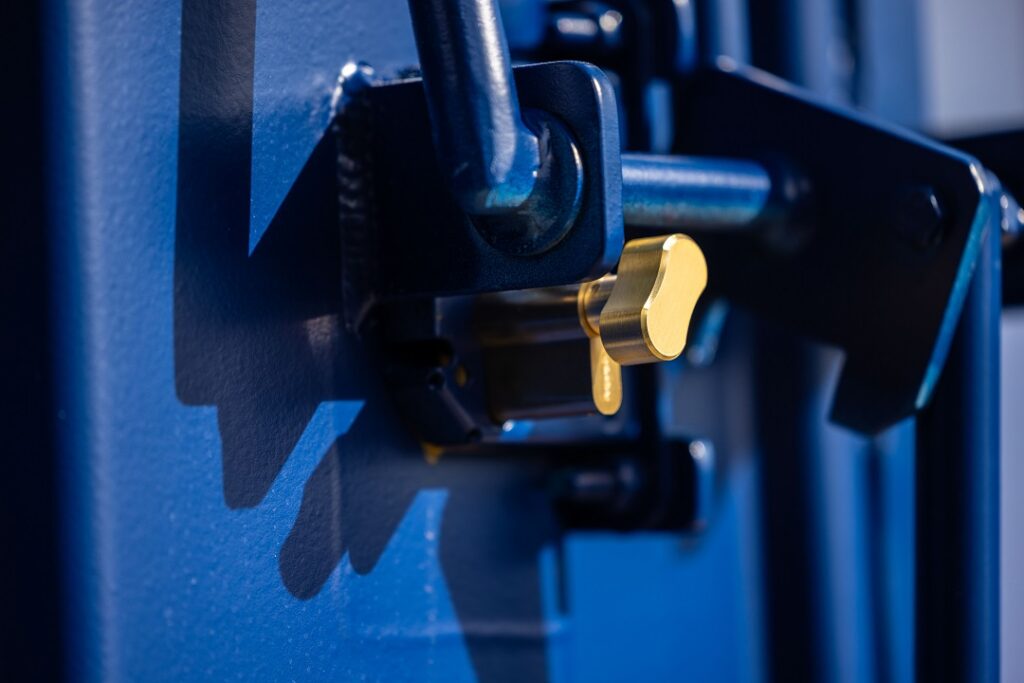 Storage Cabins

With Norspace Hire's storage cabins, you can keep your equipment close at hand, minimising disruptions and optimising operational efficiency.
Norspace Hire: Your Hire Partner
Norspace Hire is committed to providing you with a seamless and efficient operation on your site. Whether you require a fully-equipped temporary office, welfare facilities to meet your team's needs, or secure equipment storage, we are here to support you at every step of the way. When you choose Norspace Hire, you choose quality, convenience, and peace of mind for your temporary office space and beyond.
Portable Cabins: More Than Temporary Office Space
No matter the industry or application, portable cabins offer a cost-effective, flexible, and convenient solution that can be tailored to meet specific needs. These cabins can be equipped with essential amenities and easily transported, making them invaluable assets for businesses and organisations across various sectors.
Portable cabins from Norspace Hire can be used in a broad array of applications spanning diverse industries, including: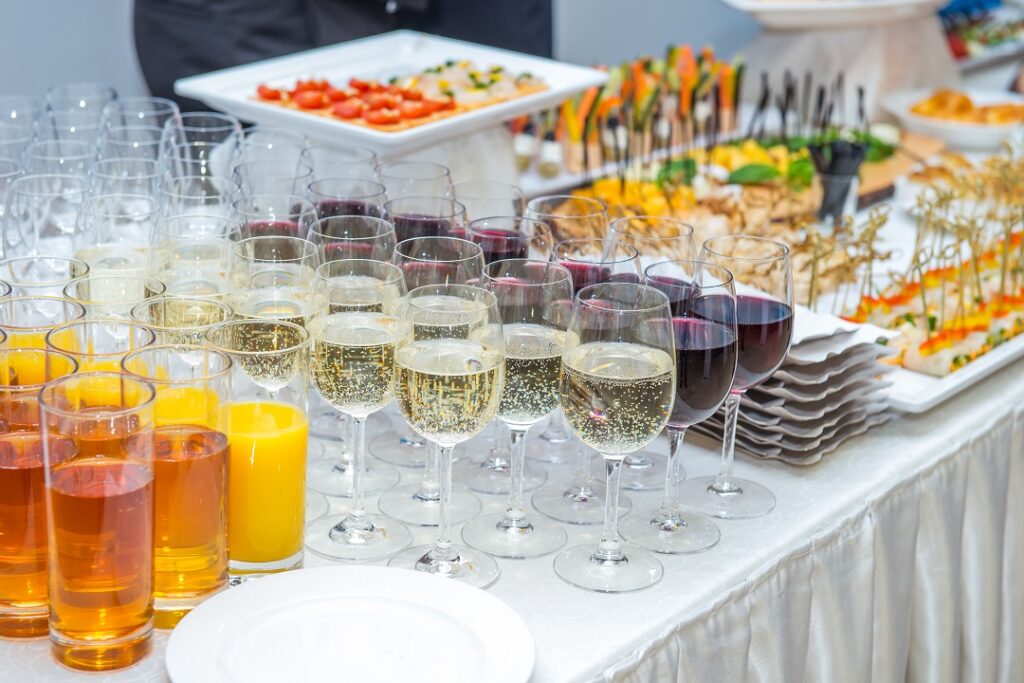 Event Hospitality
Outdoor Catering and Dining: Portable cabins are frequently transformed into catering and dining spaces at events, providing attendees with comfortable seating and culinary services.

Temporary Bars and Lounges: With the addition of the right furniture and equipment these cabins can be turned into bars and lounges, enhancing the hospitality experience at concerts, festivals, and outdoor gatherings.

Event Ticketing & Information Centres: Portable cabins serve as ticketing booths, information centres, and first aid stations, ensuring smooth event operations and visitor satisfaction.
Media Centres
Broadcast Studios: Portable cabins are equipped with the necessary infrastructure to serve as temporary broadcast studios for television and radio coverage of events or emergencies.

Editing Suites: Portable cabins offer a quiet and controlled environment for media professionals to edit footage and produce content on location.

Interview Spaces: Portable cabins can be used by journalists and media teams for interviews and press briefings at major events.
Healthcare Facilities
Medical Clinics: Portable cabins can be set up as medical clinics to provide essential healthcare services during emergencies, natural disasters, or in underserved areas.

Isolation Units: Portable cabins can be used as isolation units during disease outbreaks, ensuring the containment and care of infected individuals.


Mobile Vaccination Clinics: Portable cabins can be key to delivering vaccination services to remote or vulnerable populations.
Educational Facilities
Classrooms: Portable cabins can be used as temporary classrooms in situations where educational institutions need extra space or when schools are under renovation.

Training Centres: Portable cabins can be used for specialised training programs and workshops, providing a conducive learning environment.

Library and Study Spaces: Portable cabins can be transformed into quiet study areas or small libraries for students and learners.
Construction and Engineering
On-Site Offices: Portable cabins function as on-site offices for construction project managers and teams, offering a comfortable workspace with necessary amenities.

Changing and Break Rooms: Portable cabins can be used by employees as changing rooms, rest areas, and break rooms, ensuring their well-being and productivity.

Equipment Storage: Portable cabins can be used to store tools and equipment securely at construction sites, reducing the risk of theft and damage.
Retail
Pop Up Shops: Portable cabins are popular choices for pop-up shops and retail outlets at fairs, markets, and special events.
Choose Norspace Hire: Contact Us
If you have any questions or enquiries about Portable Cabins or any of our products, our team of experts are ready to provide you with valuable information and assistance.
When you choose Norspace Hire, you choose quality, convenience and peace of mind for your temporary office space. Norspace Hire stands as a reliable and versatile partner for those seeking temporary space solutions for a wide range of applications. With an extensive lineup of portable cabins, storage units, welfare facilities, and more, Norspace Hire consistently demonstrate their commitment to meeting the diverse needs of businesses and projects; from enhancing workspace efficiency to providing essential amenities, Norspace Hire's product range reflect a dedication to delivering comfort, security, and practicality across various industries. This customer-centric approach and commitment to quality make them a go-to choice for those looking to optimise their site operations while ensuring the well-being of their teams.
Stay connected with Norspace Hire to stay updated on the latest developments, product releases, and industry insights. Follow us on social media for regular updates and helpful tips.